Established in Damascus 1986
Dar

Almarifa

for

Publishing

and

Distribution
Mission: Since its establishment in 1986, Dar Almarifa has carried the responsibility of of conservative publication of everything the nation and society need. The issuance of the Tajweed Quran with time and color coding, and its various publications, recitations, translations, and other distinguished services was the epitome of this conservation. Also we are bearing in mind keeping up with latest technologies with a renewed spirit of innovation, reaching all parts of the globe.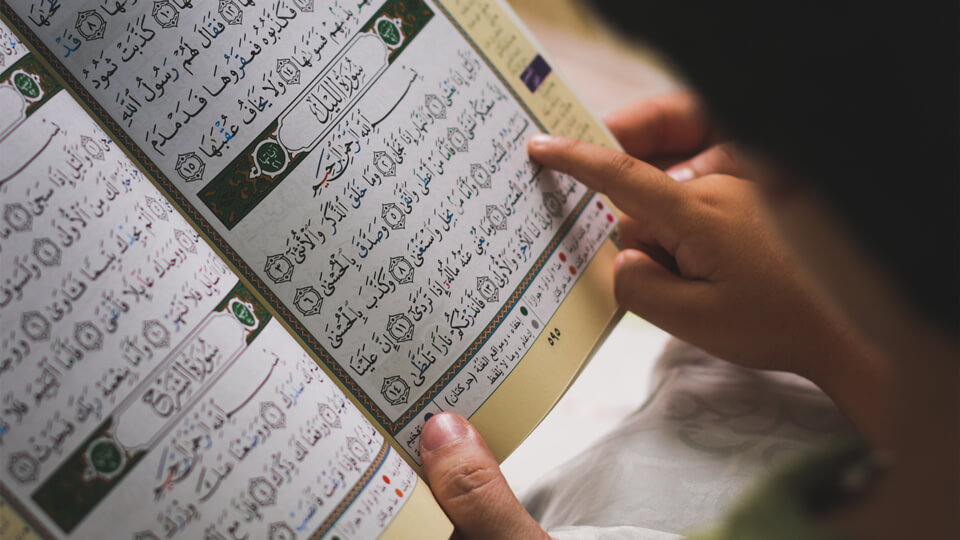 During the past 36 years, Dar Almarifa distributed millions of copies of the Tajweed Quran in eight different languages around the world, facilitating the correct recitation of the Quran for millions of Muslims. Today, Dar Almarifa continues to serve the Holy Quran with more than 40 branches, agents and distributors around the world. Dar Almarifa is proud to be part of the journey of millions of Muslims to recite the Holy Quran properly.
Years serving the Holy Quran
Dar Almarifa for Publishing, Distribution and Artistic Production established by Dr. Eng. Subhi Taha in Damascus - Syria in 1986
Dar Almarifa began its work by publishing religion and heritage books and it published 240 books until 1990.
Dar Almarifa was honored between 1991 and 1994 to work on publishing the Tajweed Quran, which was patented by Dr. Eng. Subhi Taha and since then Dar Almarifa has specialized in serving this Holy Quran by disseminating the idea of the Tajweed Quran and applying it to laser discs and Quranic TV programs, In addition to the printed Quran.
In 1996, Dar Almarifa produced its own Tv program named (the Visual Tajweed) and satellite channels broadcasted its first episodes in the Ramadan blessed month in that year. Later Dar Almarifa resumed the production of its distinguished Quranic programs: (From the Seven Recitation), (Encyclopedia of Quranic Subjects) in Arabic and English versions, (Surahs of Quran) in Arabic and English versions, Let's Learn Recitation Program, (wratil alquran tirtila) Program, (Mathani Mujizah) Program, (Let's Read and Rise) Program, (Contemplative recitation) Program and (Vison of lover to Ahl Al-Bayt and companions of the Prophet) Program.
In 1999, the Islamic Research Academy in Al-Azhar Al-Sharif adopted the Tajweed Quran issued by Dar Almarifa, and the Quran Review Committee in Al-Azhar recommended that the Tajweed Quran issued by Almarifa be unique in terms of color coding on Tajweed rules.
Dar Almarifa was honored in the holy month of Ramadan in 2001 with the opening of its new gallery, and it was named "Quran House".
In 2002, Dar Almarifa added a new dimension to its work in industrial activity by it establishing a factory to produce the (Al-Munir Quran) device according to the highest international specifications which was patented for the two engineers Sobhi and Adnan Taha.
Dr. Eng. Subhi Taha patented for the DPQ digital pocket Quran with its Ottoman drawing which was produced by Dar Almarifa in 2006. Dar Almarifa also released its distinguished TV program (Let's learn recitation) consisting of 600 episodes which won the award of the Ninth Gulf Festival for TV Programs. And also completed the program (wratil alquran tirtila)
On 27/3/2006, Eng. Sobhi Taha was awarded a PhD in Creativity from the International Federation in France for authors in Arabic outside the Arab world.
On 19/2/2008, Dr. Eng. Subhi Taha was honored in the United Arab Emirates by awarding him the Ras Al Khaimah Holy Quran Award
On 02/04/2008, the Tajweed Quran was printed with transliteration according to the local languages for all languages (English - French - Russian - German - Spanish - Turkish).
On 28/01/2008, we started adding the Optional Pause Space idea to the Tajweed Quran publications.
In 2013, Dr. Eng. Sobhi Taha was awarded the title of Global Inventor and the S.U.N.L Quality Excellence Certificate from the American Arab Board
In 2018, Dar Almarifa published the book of Muhammad, may the blessings of Allah be upon him, a New and Systematic Approach of the Prophet's Sunnah, in Arabic, English and Urdu0
Dar Almarifa printed the Tajweed Quran in many readings and recitations (Hafs an Asim- Warsh an Nafi- Warsh and Nafi by Al Asbahani- Al Dori an Abi Amro- Qaloon an Nafi- Khallad an Hamzah- Ibn Katheer's recitation in two Narrations of Qunbul and Al-Bazzi - Shubah an Asim- Al Sousi an Abi Amr- Ibn Amer's recitation in two Narrations of Hisham and Ibn Zakwan- Al-Kisa'i's recitation in two Narrations of Al Dori and In Al Harith- Khalaf an Hamzah- Abi Jaafar's recitation in two Narrations of Ibn Jumaz and Ibn Wardan) and also in most of the international languages (English - French - Russian - German - Spanish - Turkish - Chinese - Urdu-Persian) and various types of covers and sizes; So that the Tajweed Quran will be in the hands of all Muslims around the world and for all Muslims.
Our main branches are in Syria, Egypt, Turkey, Lebanon and the United Kingdom aim to cover the spread of the Tajweed Quran around the world. Our agents and distributors cover all Qurans for more than 30 countries around the world. To find out  click here