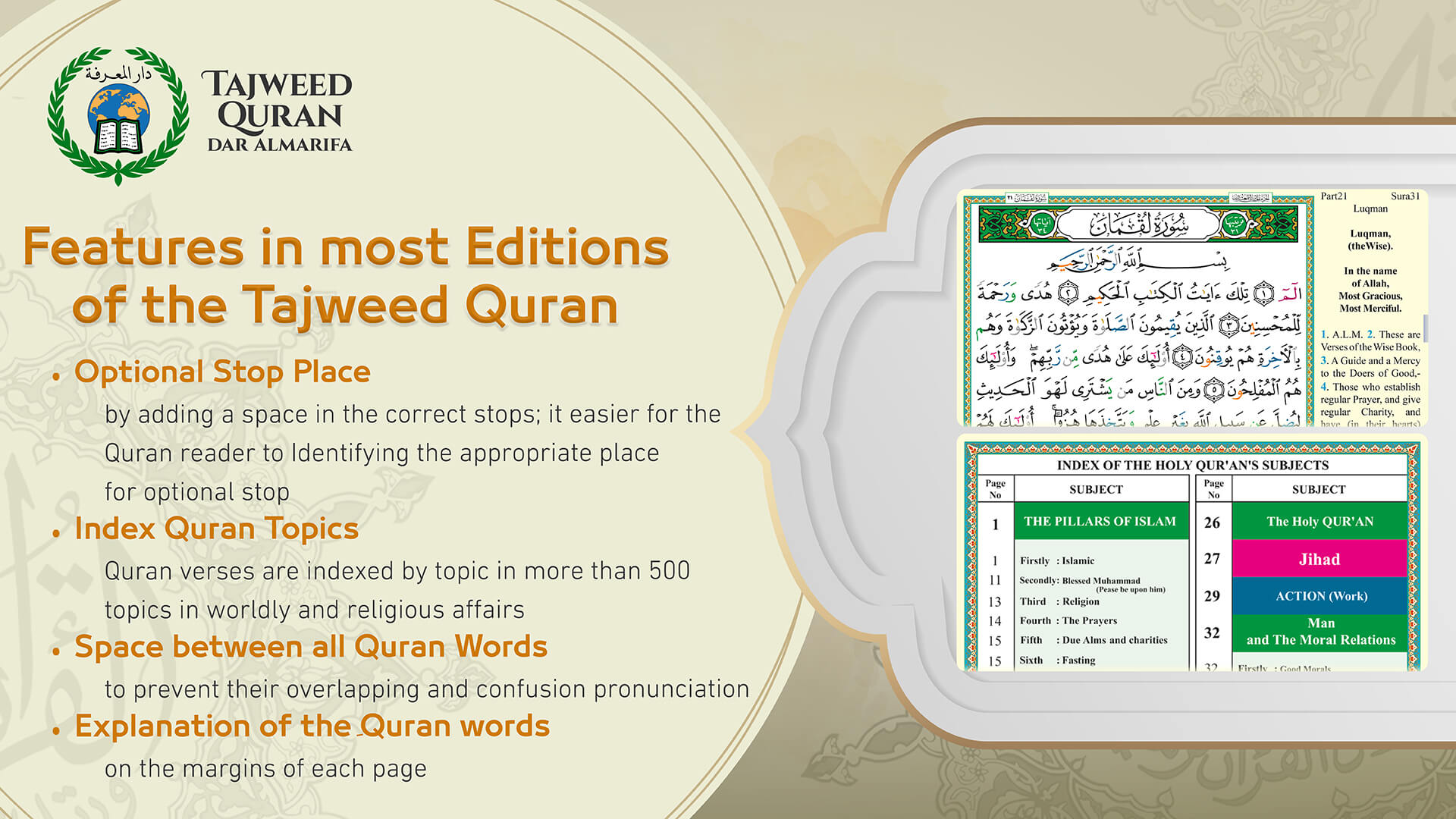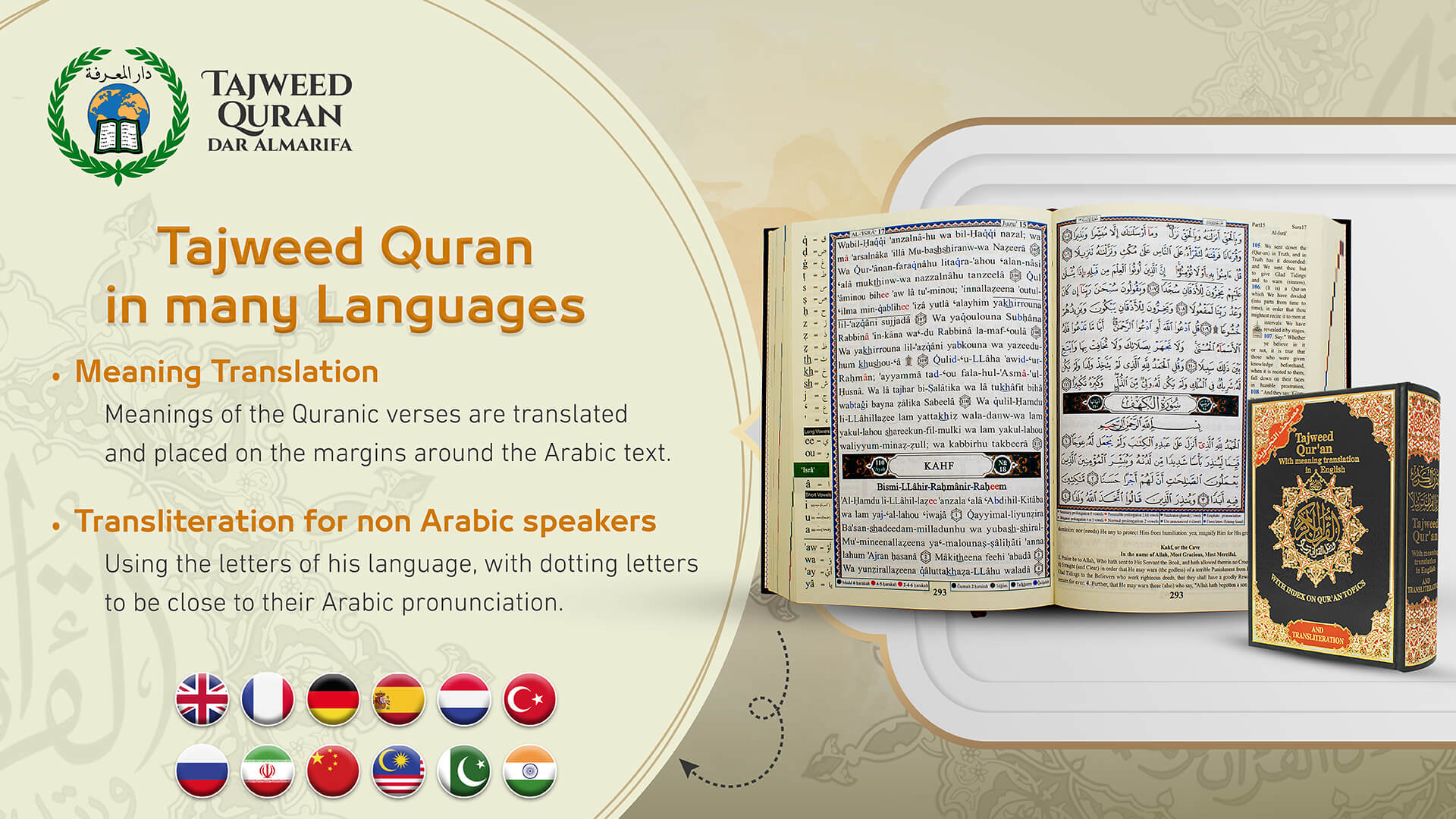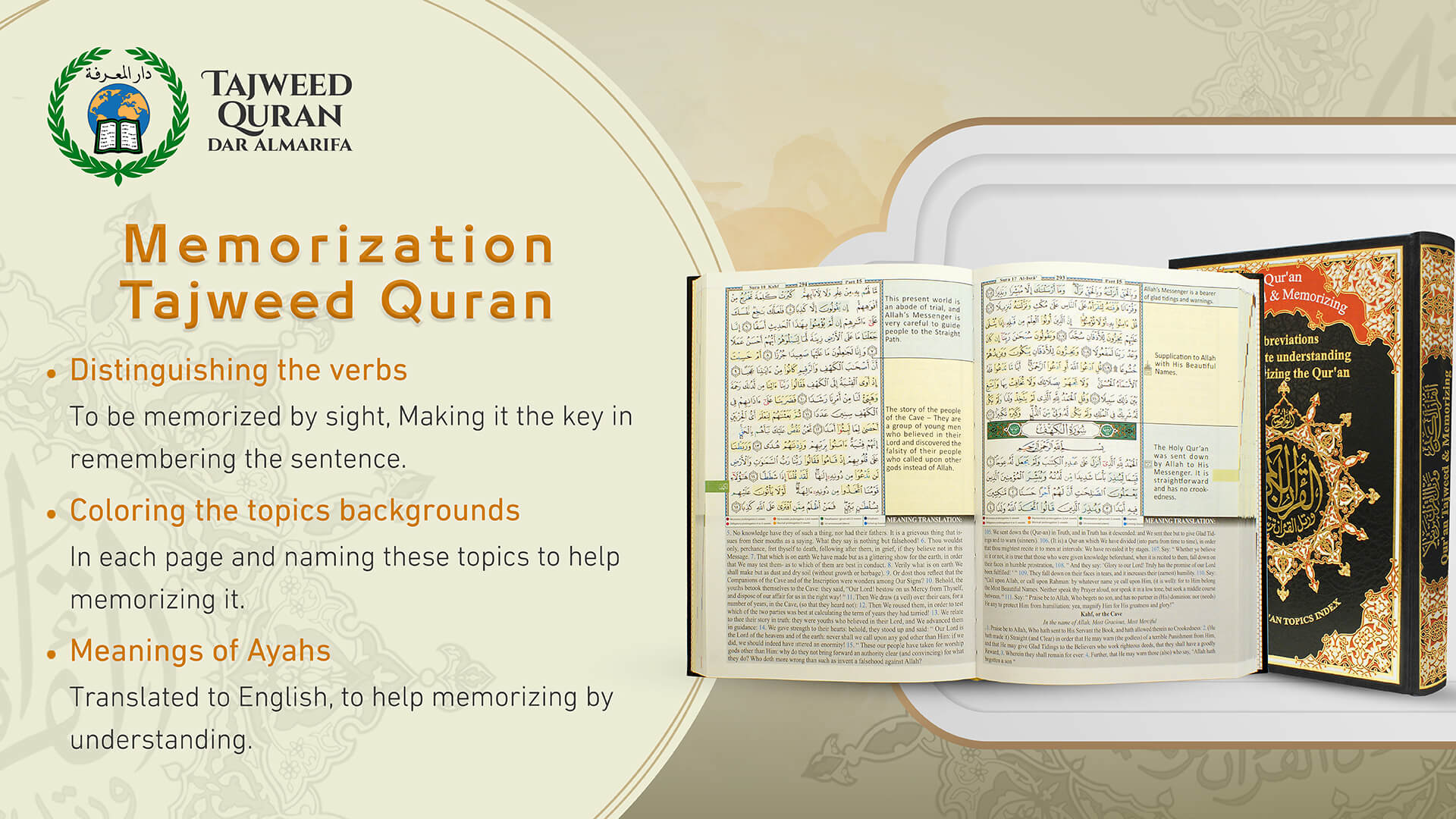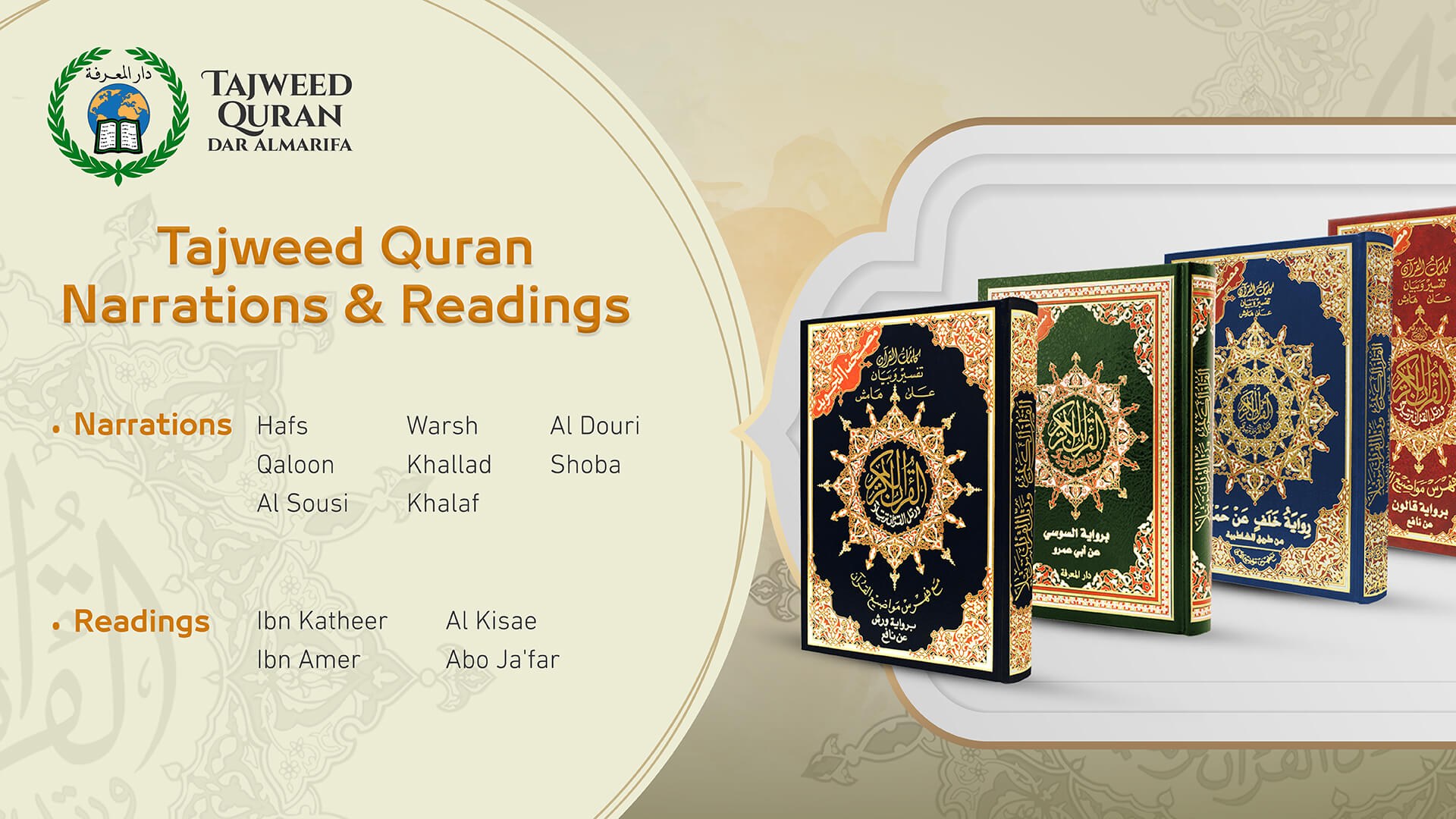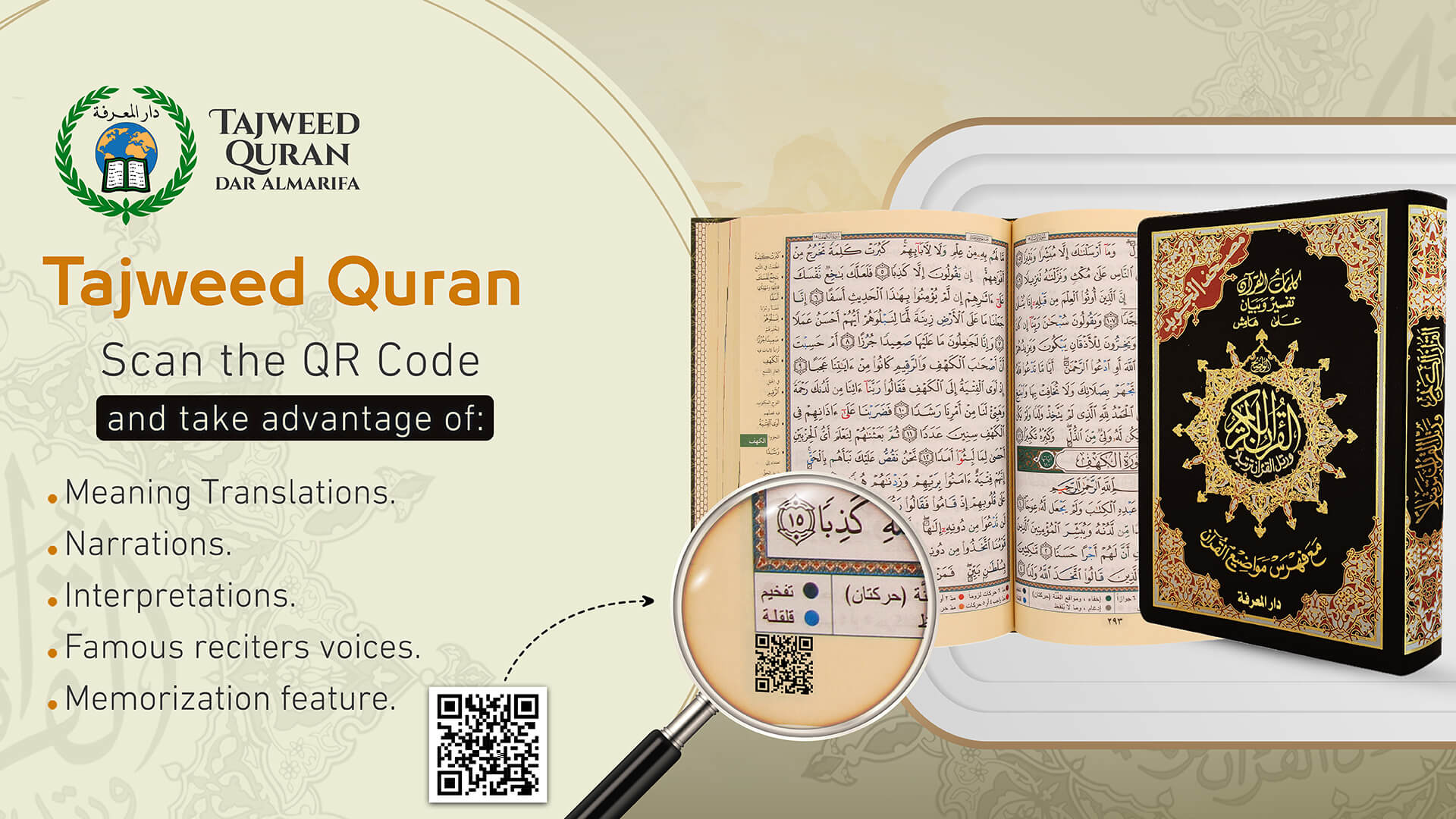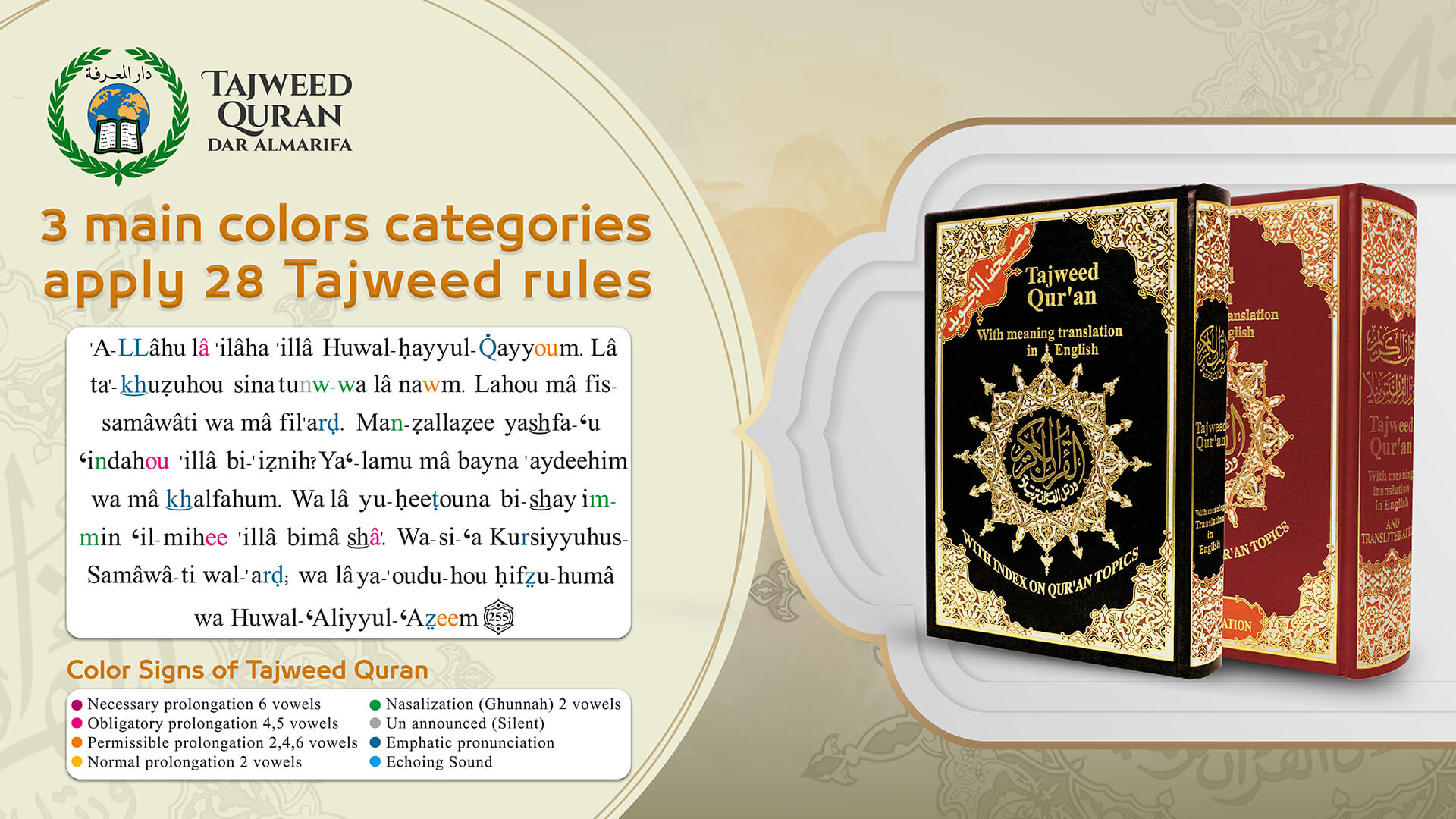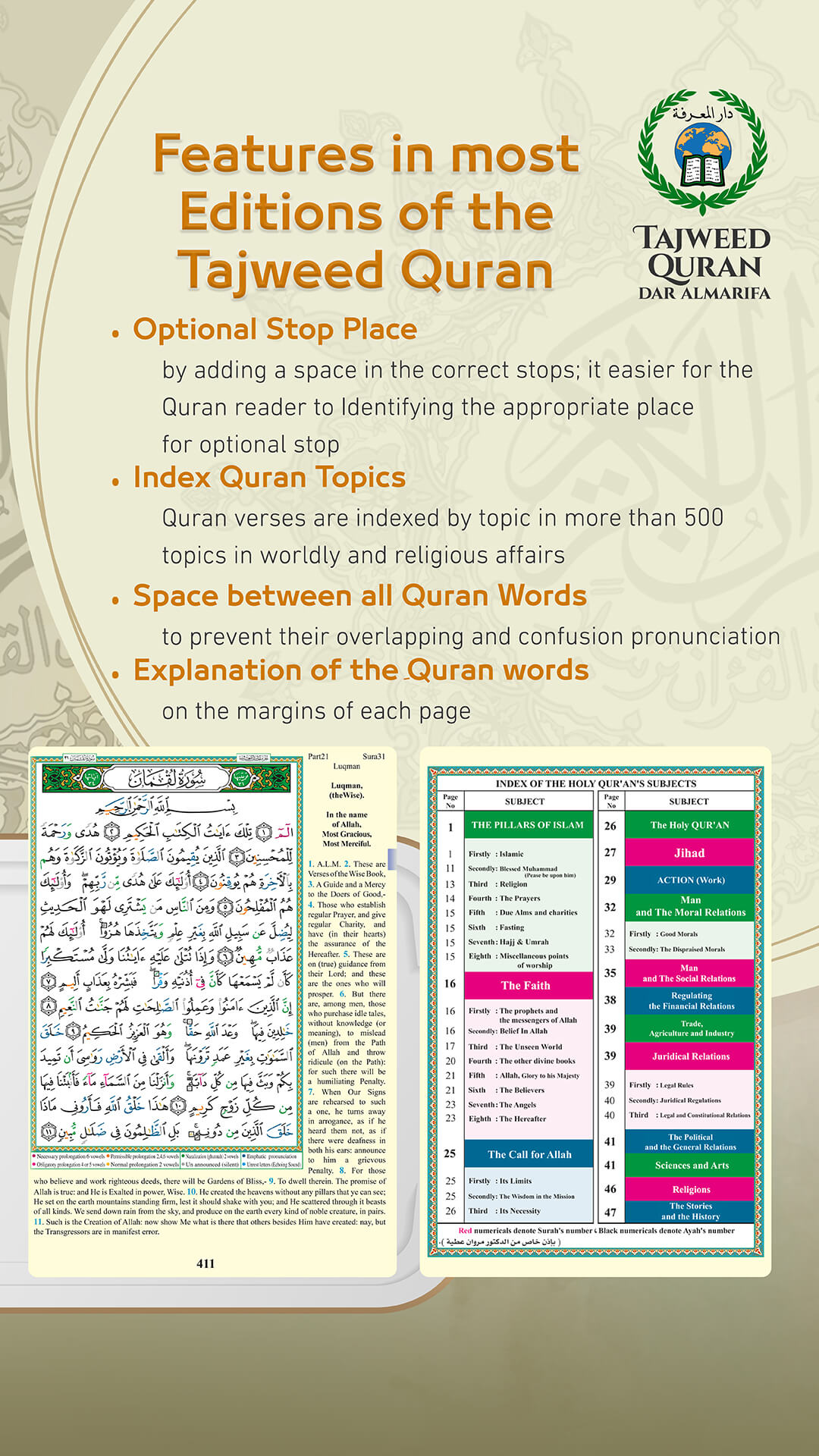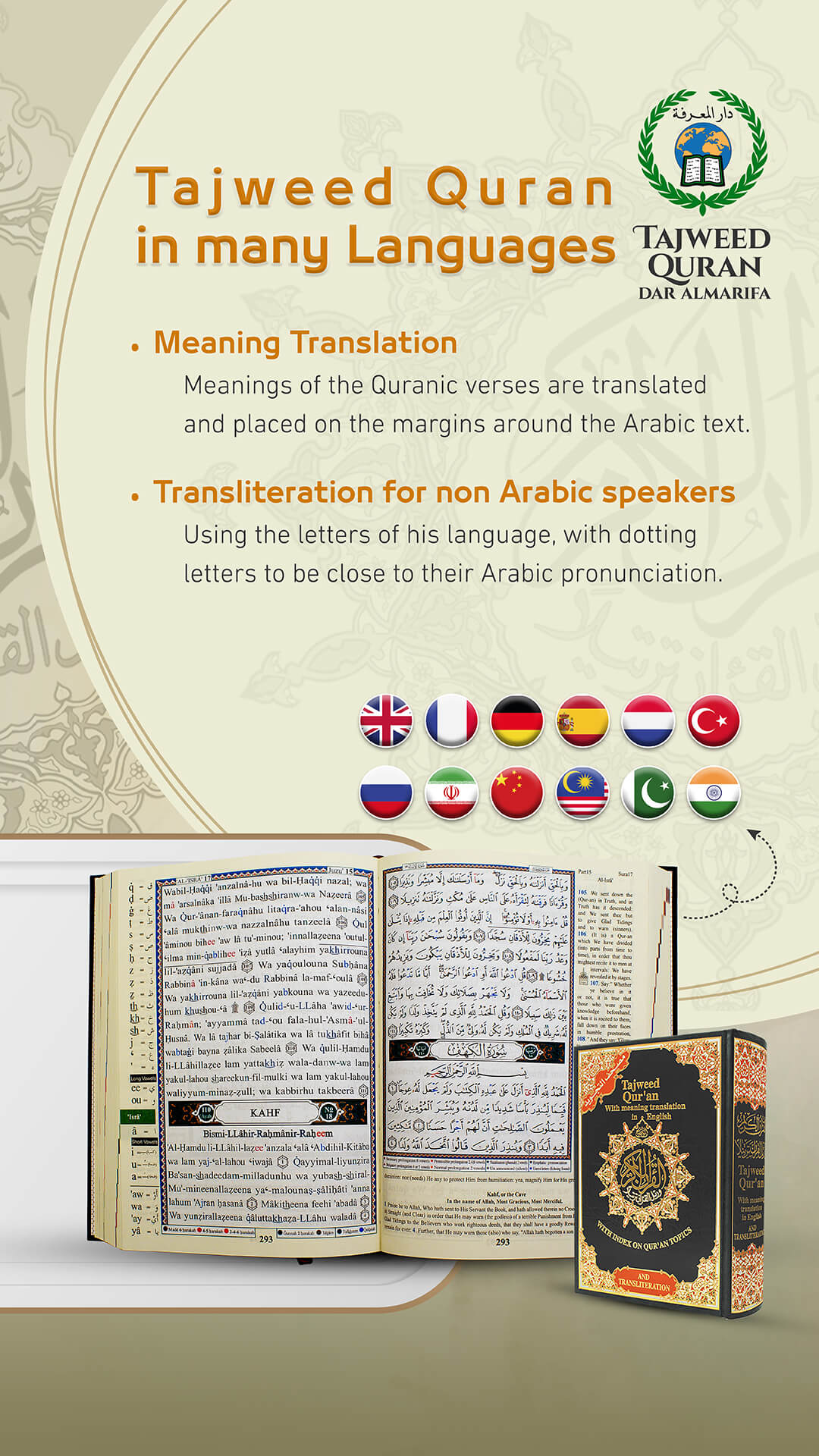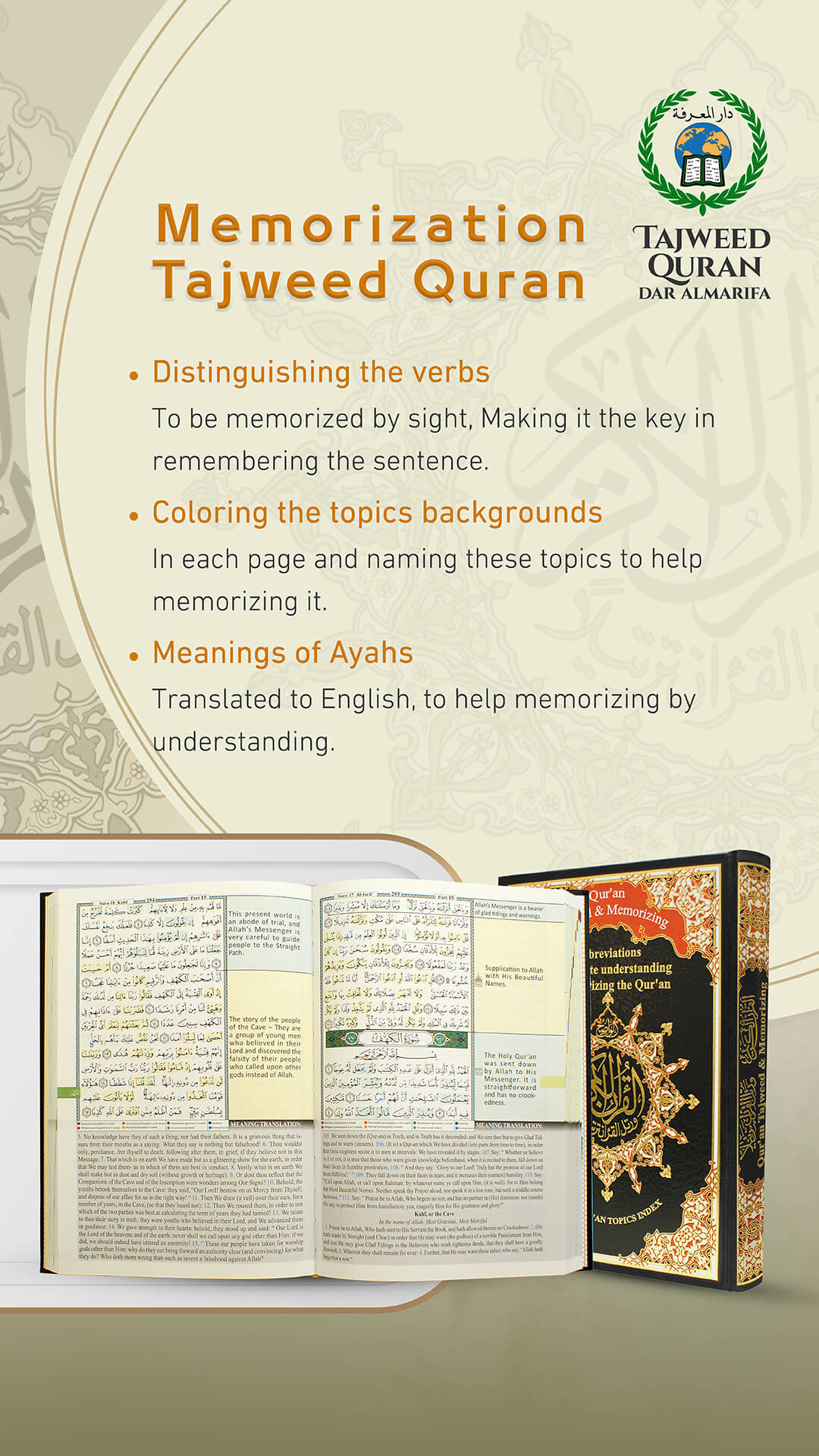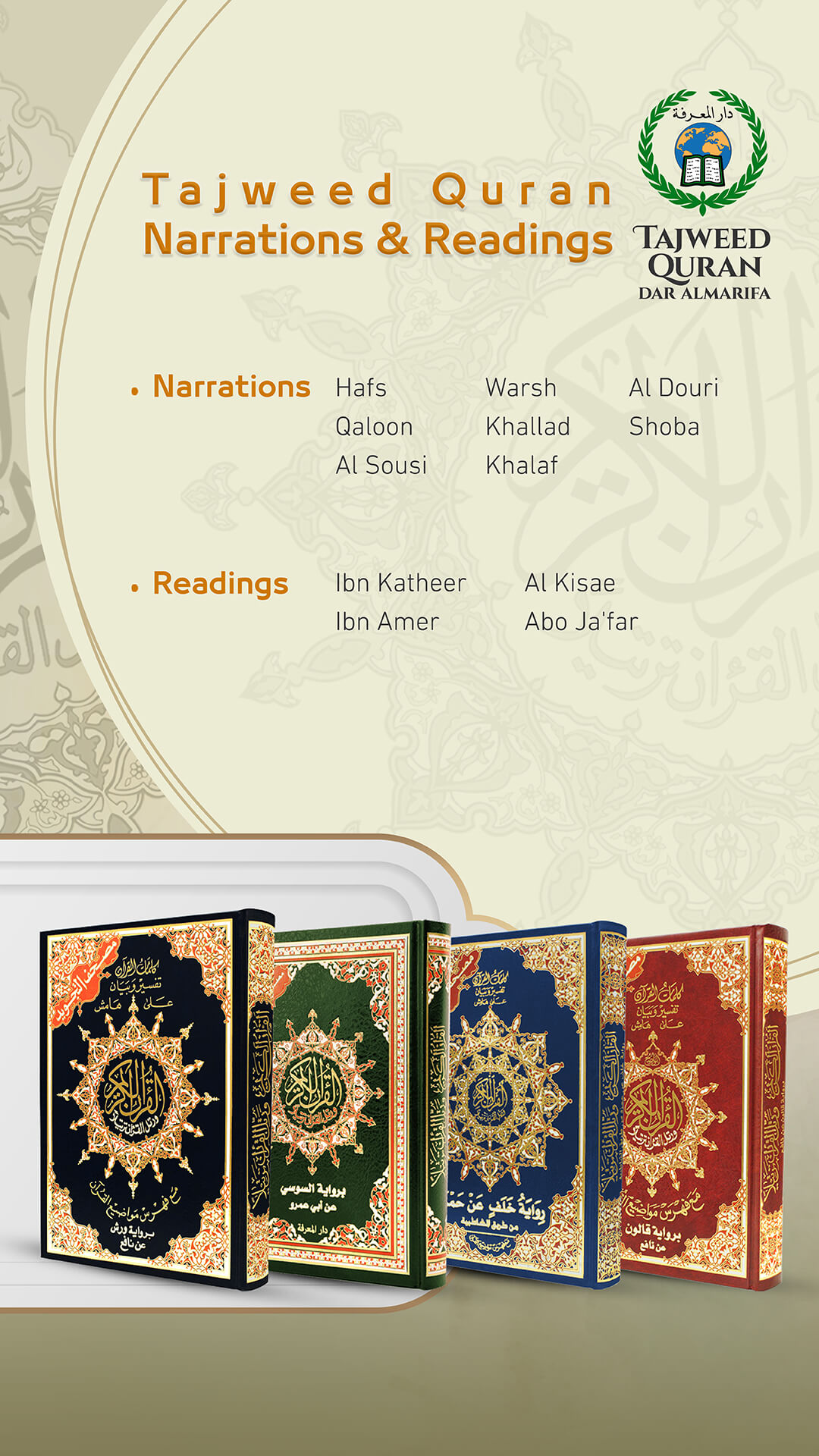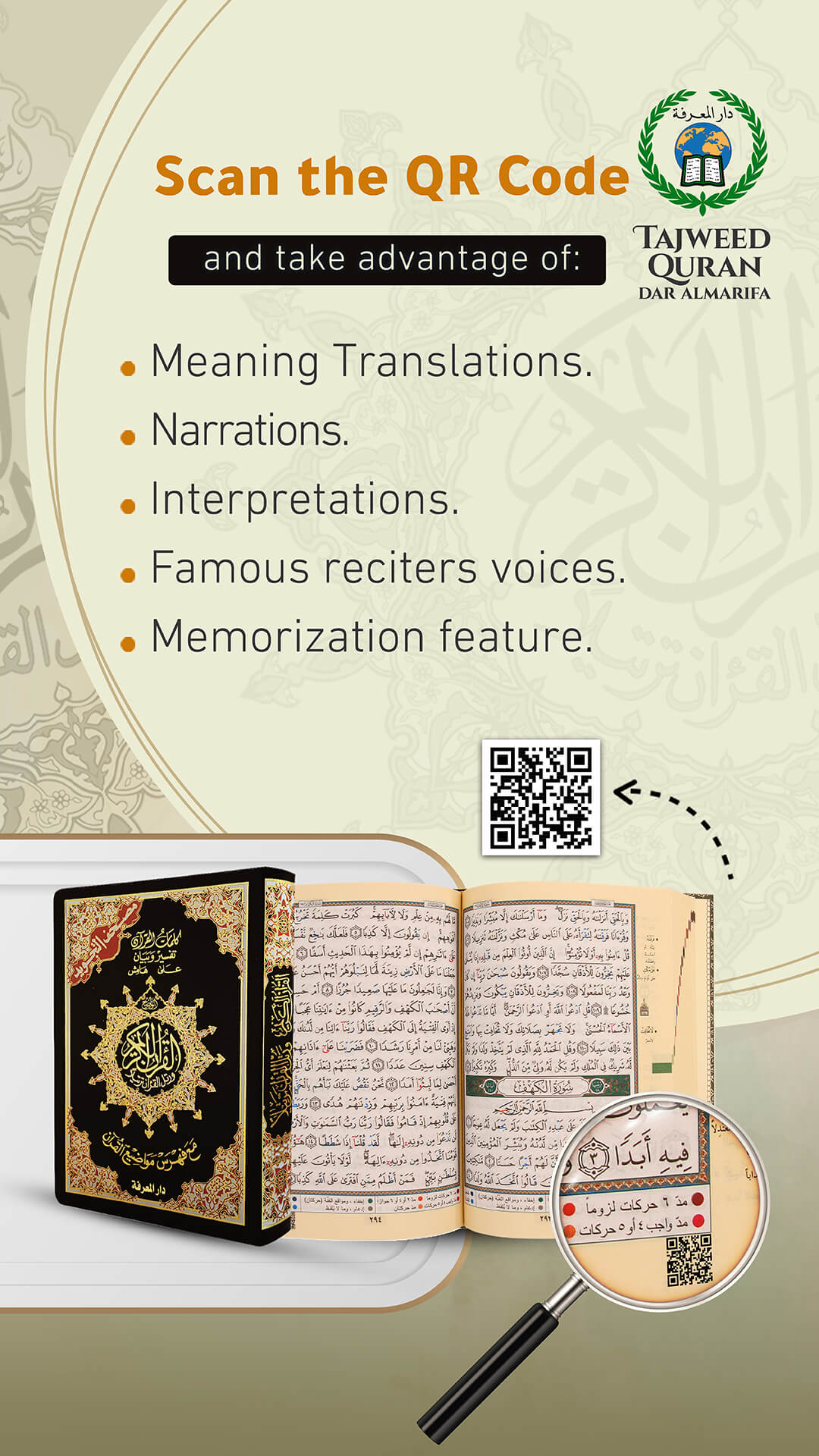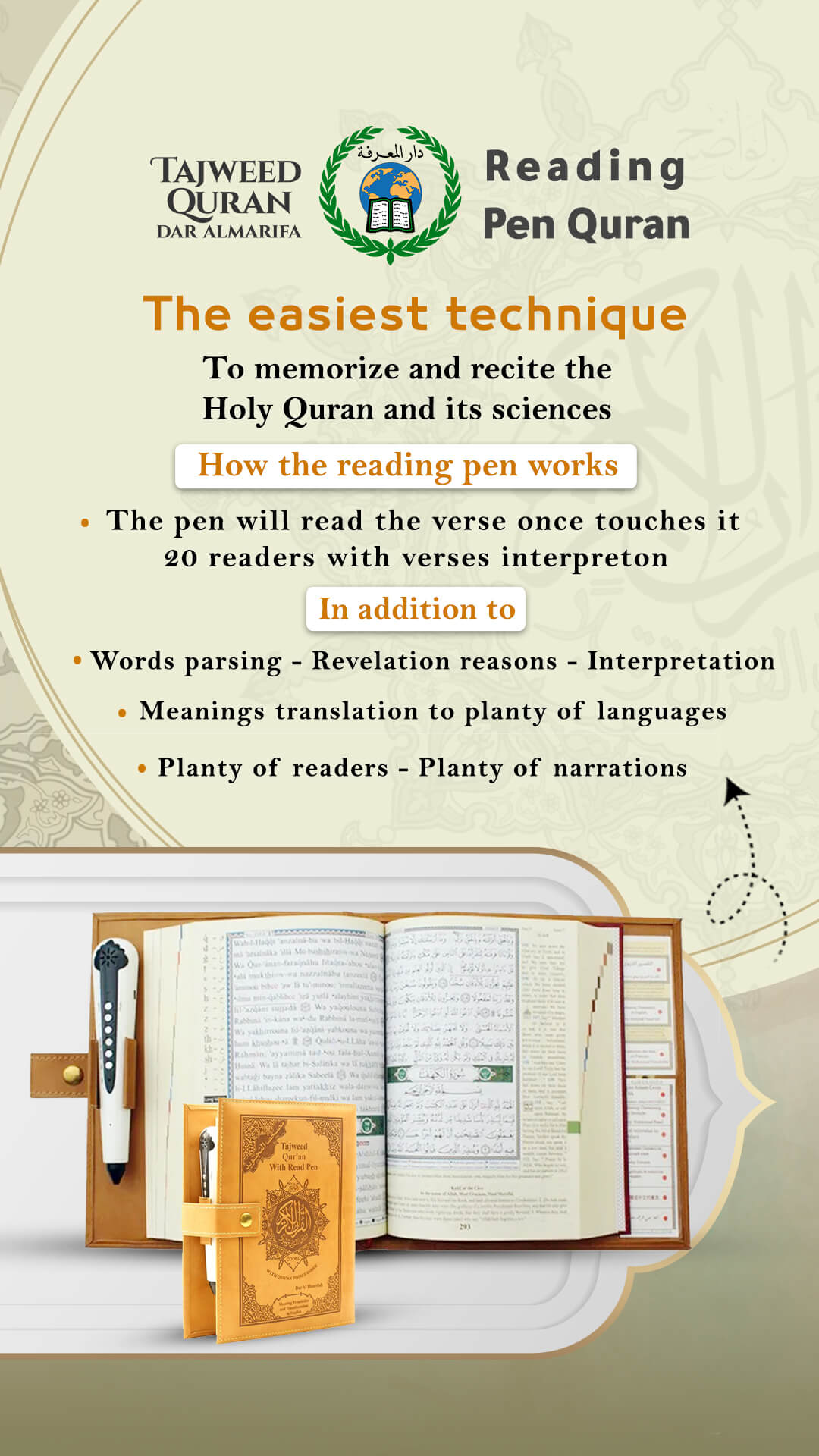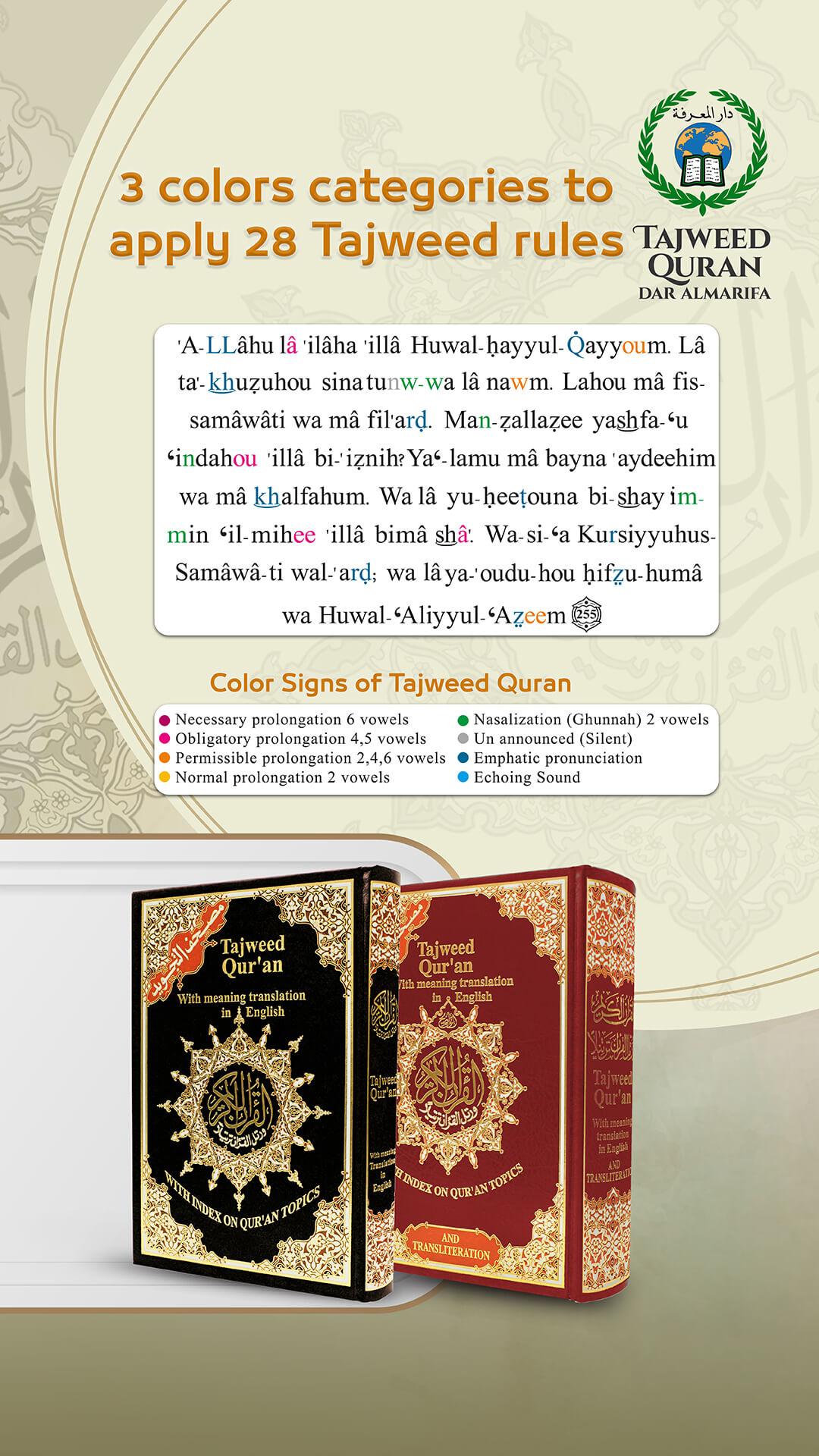 We see here how the Tajweed Quran, with its various services, allows you to master recitation, memorization, and understanding, with the utmost ease, facility, and pleasure, and with the least expenditure of time, effort, and money.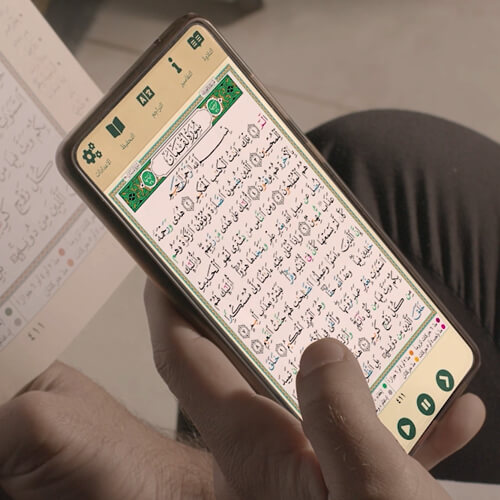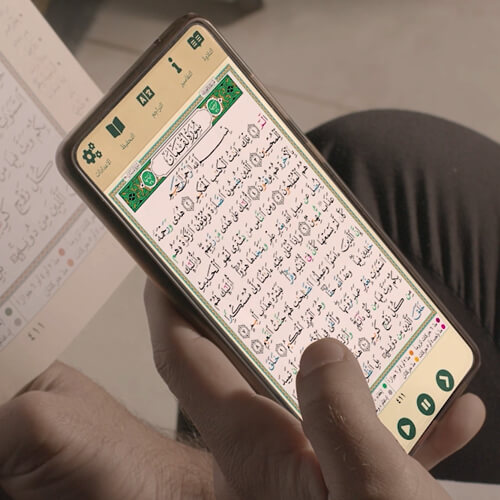 Here you will read everything related to the essence of the creative idea of the Tajweed Quran based on the adoption of practical recitation with time and color coding with the skills that you can learn easily, to master the recitation of the Holy Quran directly without burdening the mind with complex theoretical rules.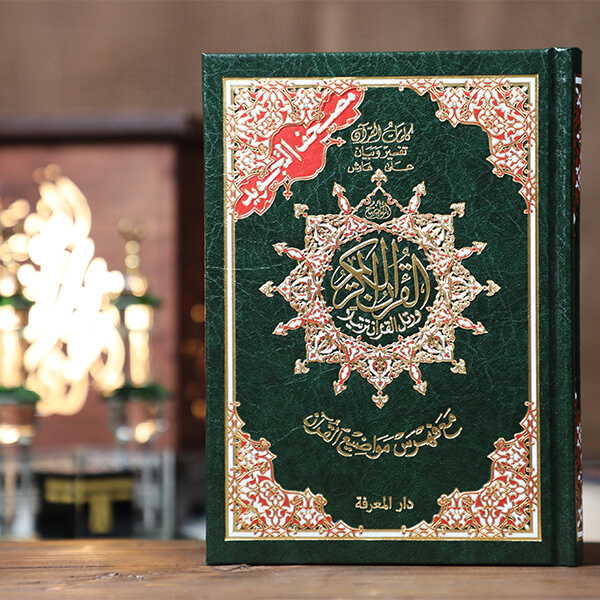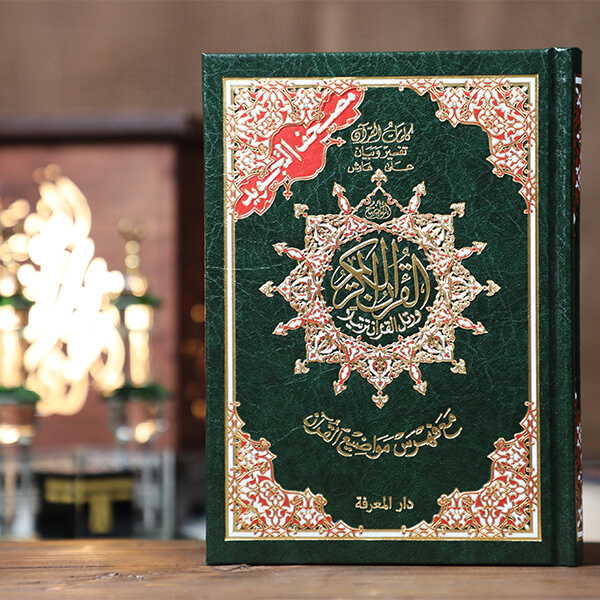 By browsing this place, you will see the distinguished efforts of Dar Almarifa and its keenness to keep pace with the spirit of the times in developing its publications in service of the Book of the Almighty Allah and the Sunnah of His Prophet, may Allah's prayers and peace be upon him, and everything related to understanding, contemplation and good interaction with the highness of the message of Islam.
Here you can review the important official and legal documents on which the Tajweed Quran relies on the validity of its idea, the truth of its benefits, and the legitimacy of its spread…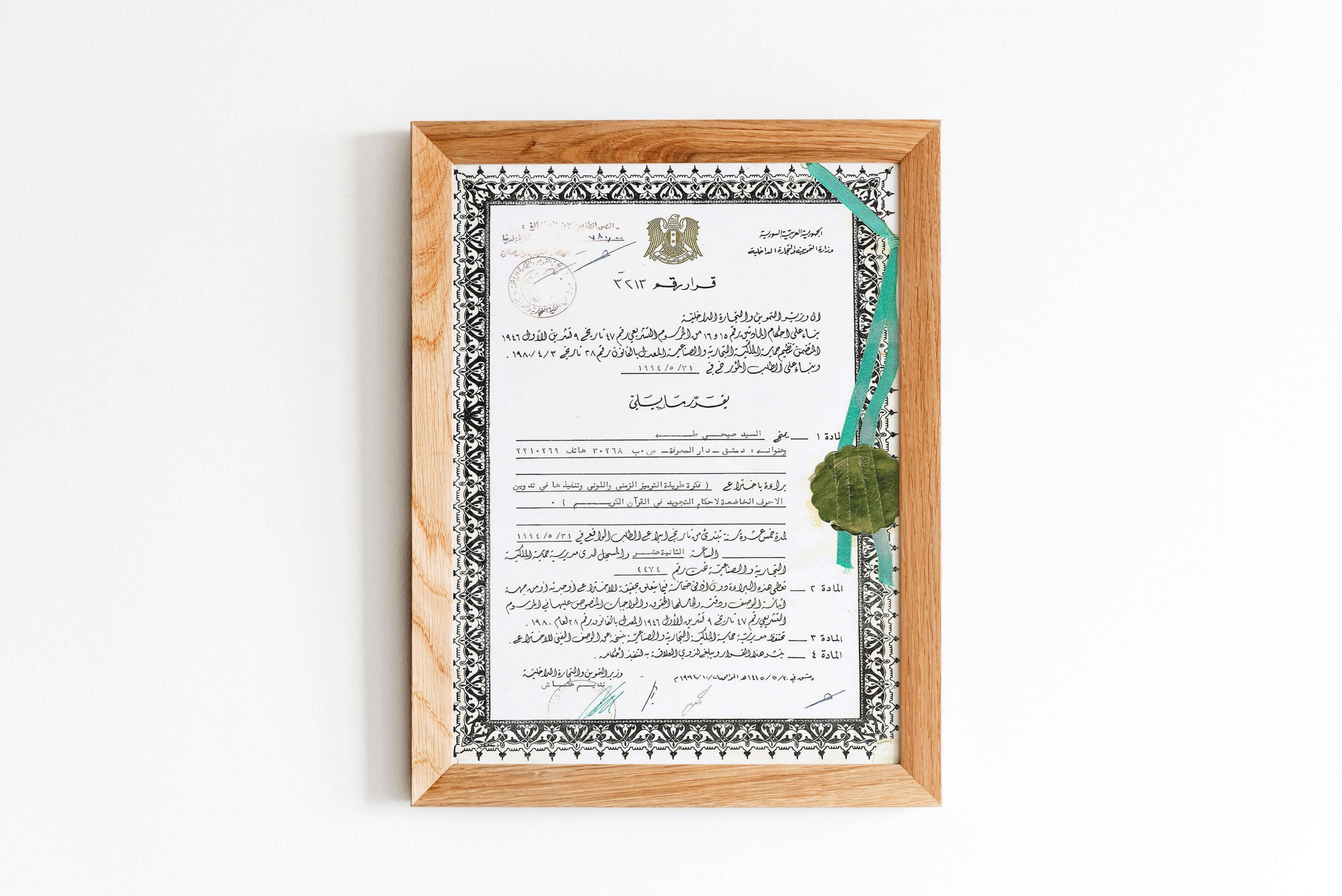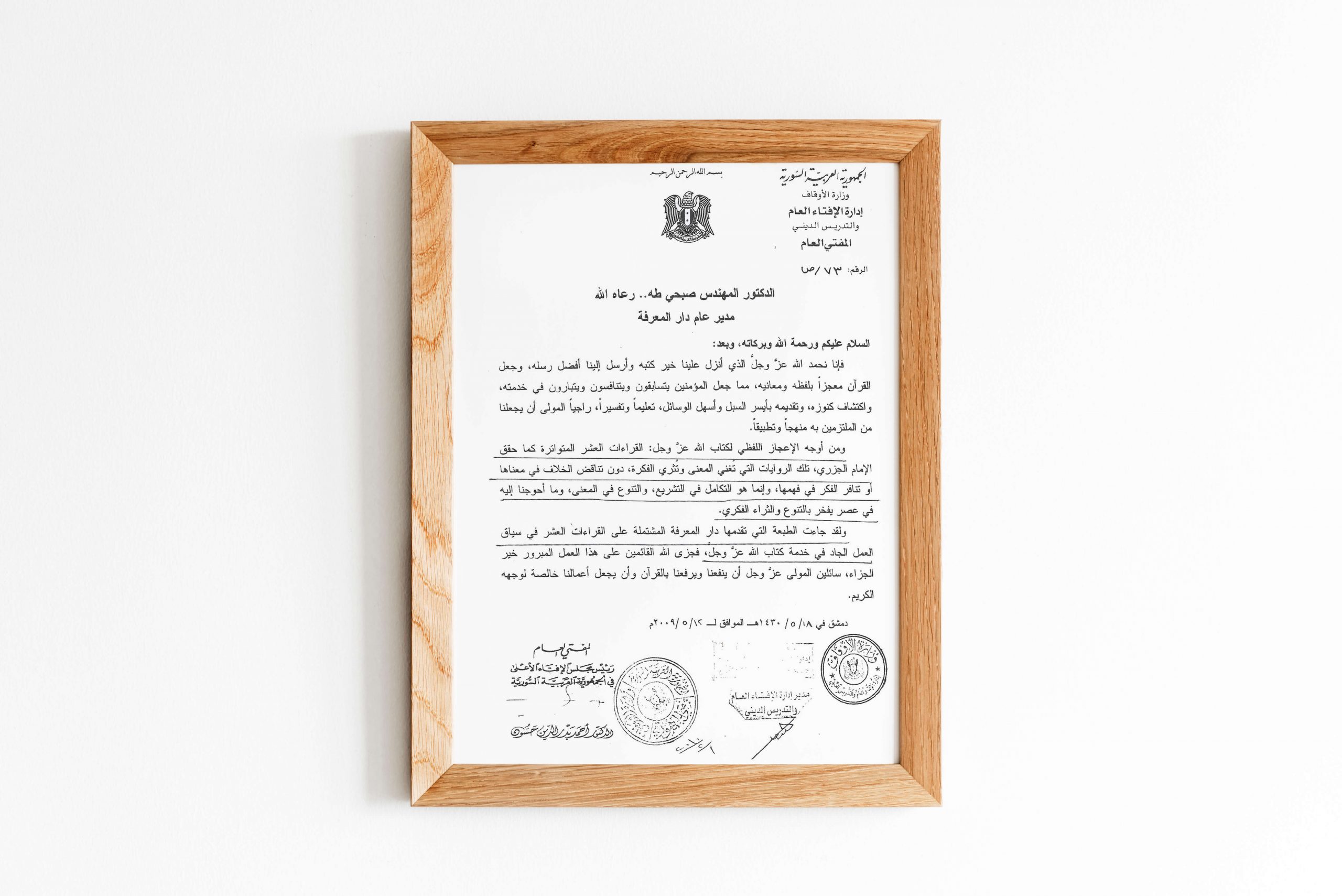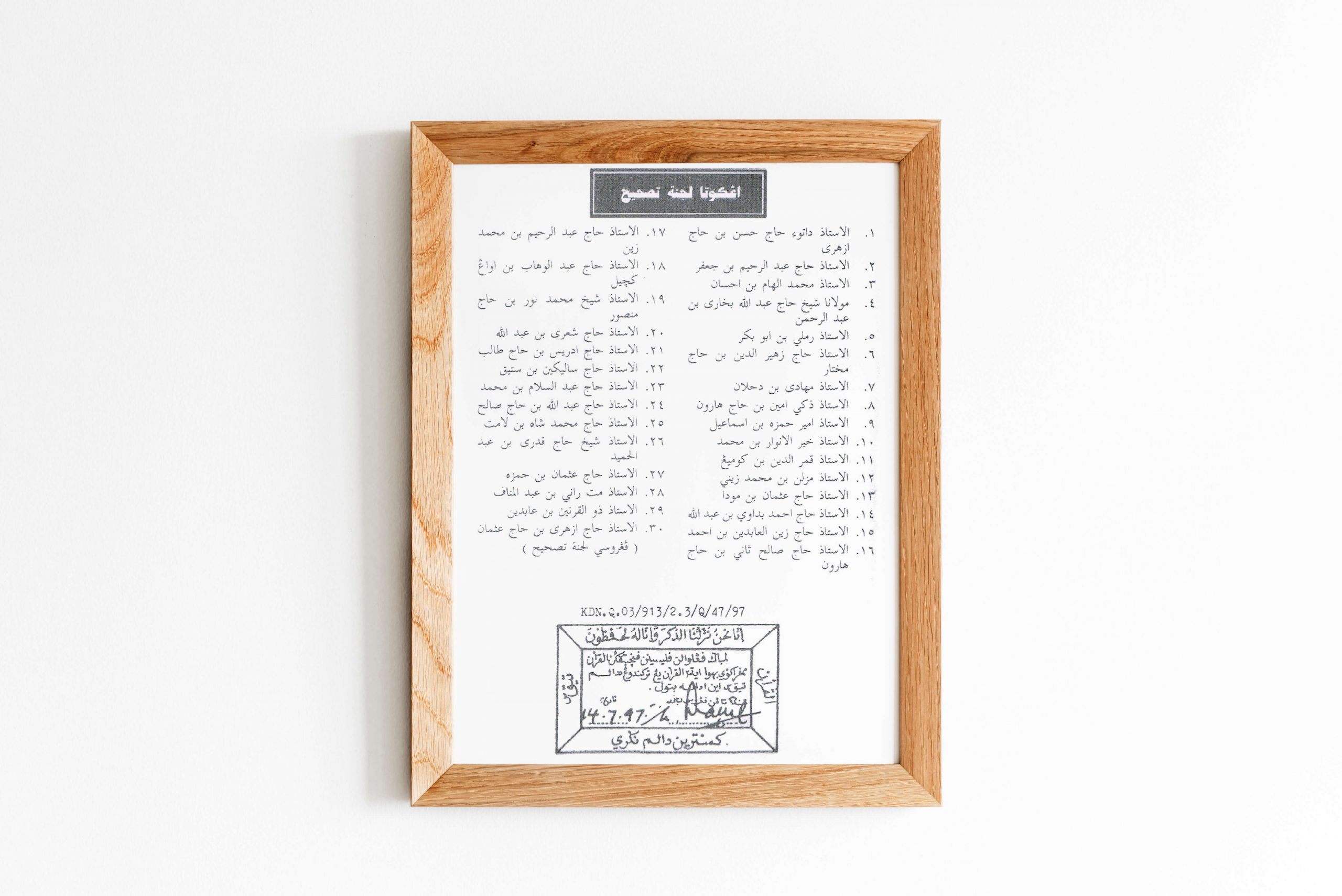 News, Announcments, and more ..
You will find here your guide to achieving practical benefits from the Tajweed Quran, Facilitator of the Glorious Quran, integrated media works that have taken into consideration the importance of this achievement and how to make the best use of it, in a simple and direct way that is consistent with the spirit of this creative idea.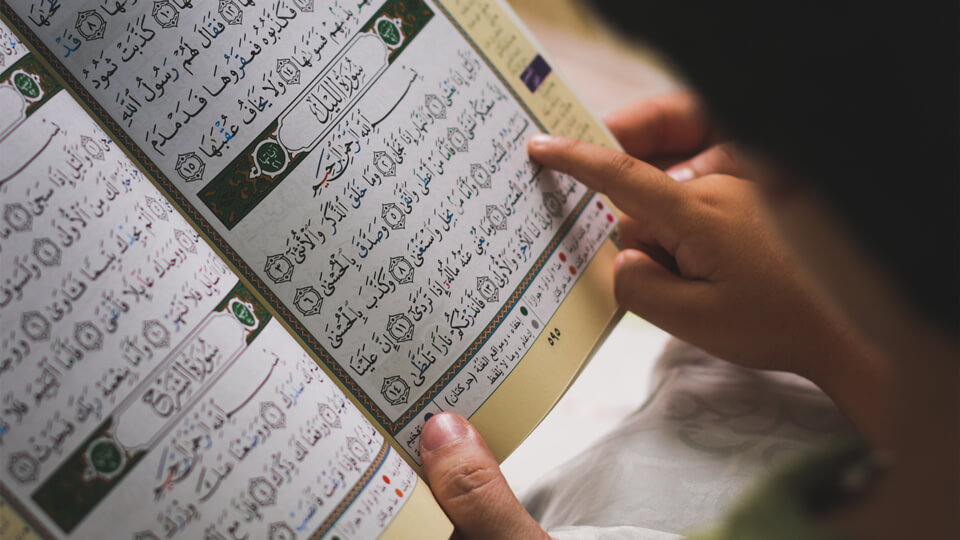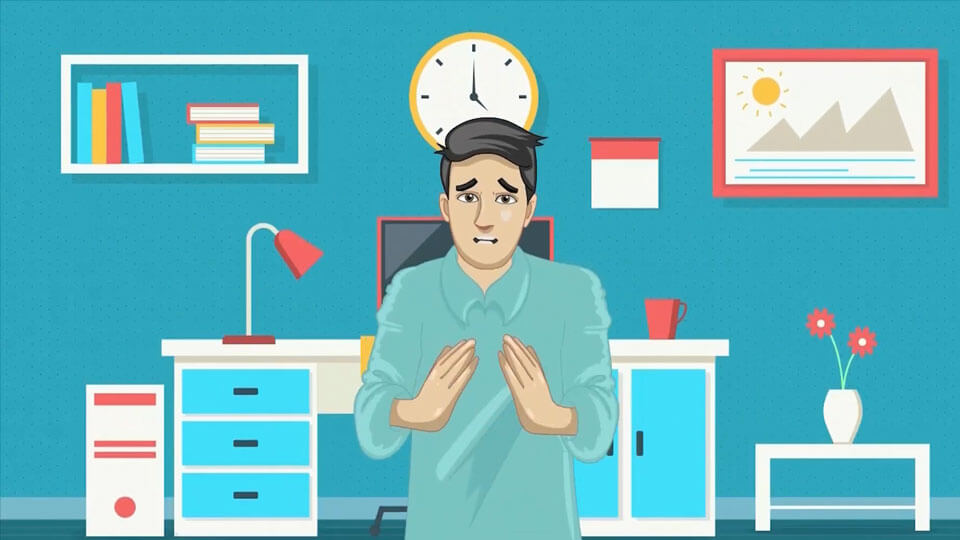 Because realizing the greatness of achievement is inseparable from understanding its historical circumstances, we invite you here to review the path of divine care for the emergence and spread of the Tajweed Quran, thanks to the creative struggle of its time and color coding, of the servant of the Holy Quran, Dr. Eng. Subhi Taha, may Almighty Allah have mercy on him.
From here, you can choose your appropriate copy of the Tajweed Quran, taking into account what you like in terms of cover type, measurement, reading, language, and added services such as the reading pen and the distinctive box...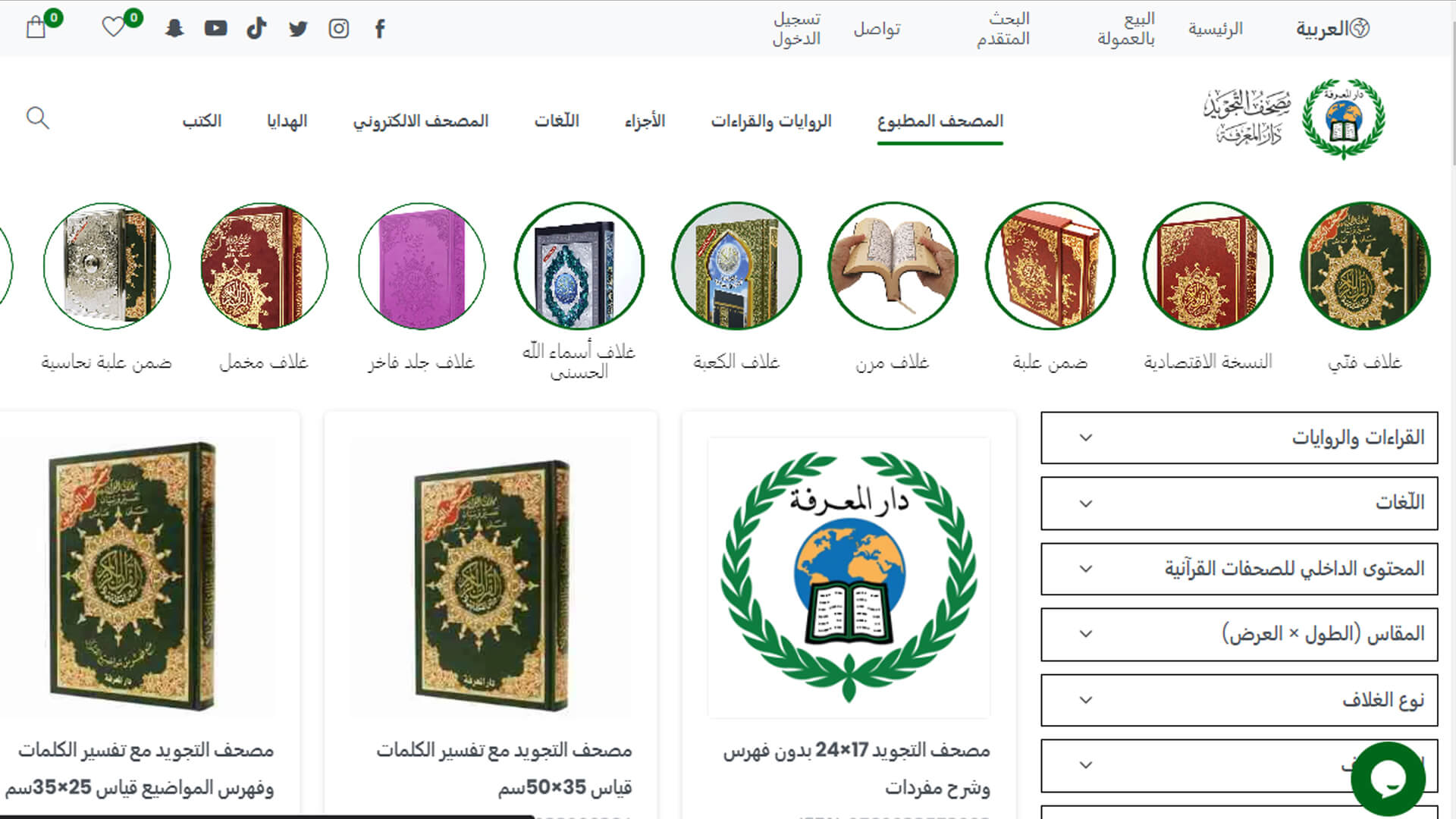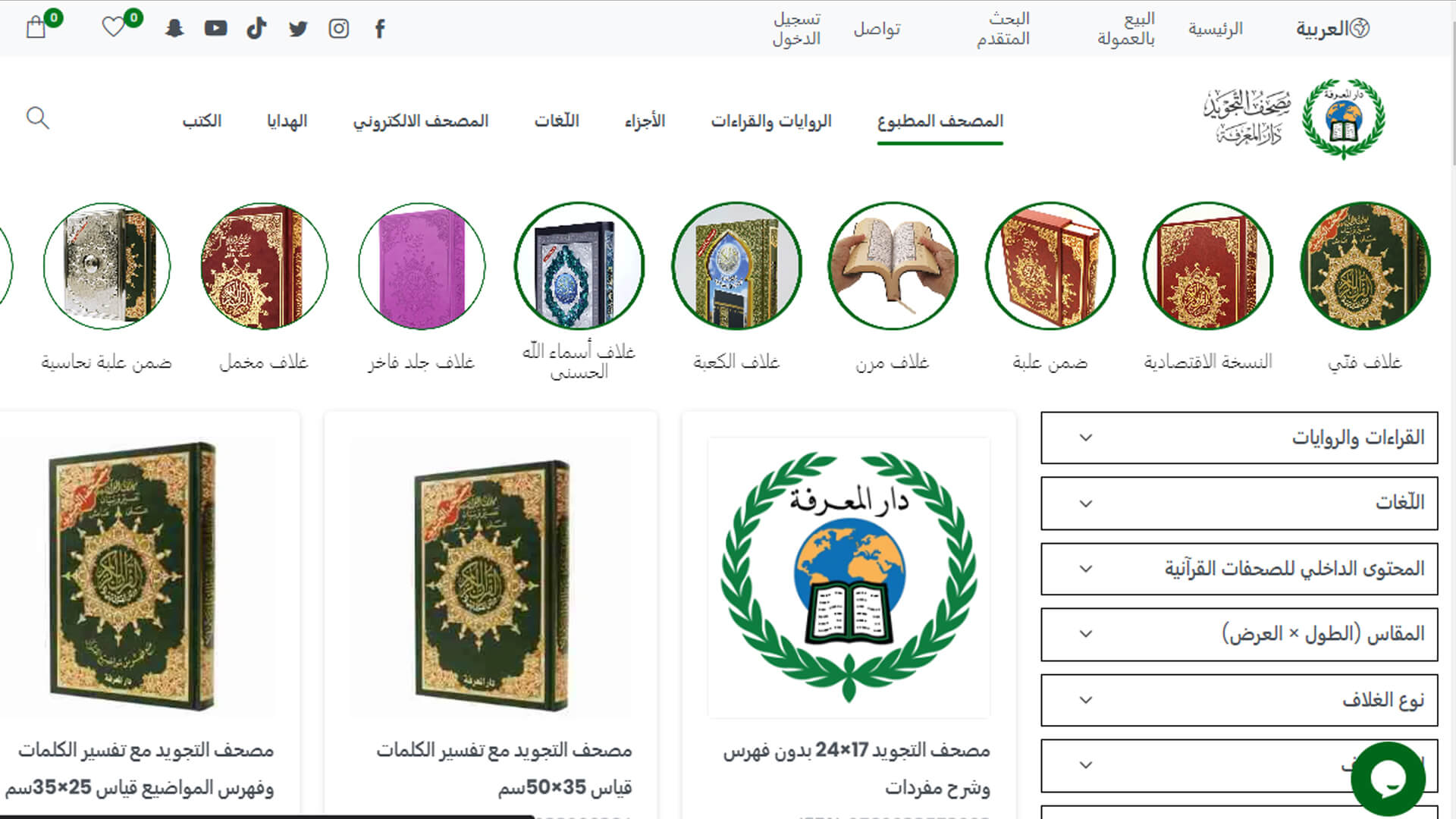 More than 40 branches, distributors and agents around the world
During the past 36 years, Dar Almarifa distributed millions of copies of the Tajweed Quran in eight different languages around the world, facilitating the correct recitation of the Quran for millions of Muslims. Today, Dar Almarifa continues to serve the Holy Quran with more than 40 branches, agents and distributors around the world. Dar Almarifa is proud to be part of the journey of millions of Muslims to recite the Holy Quran.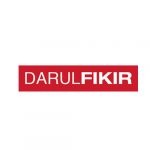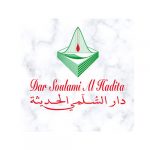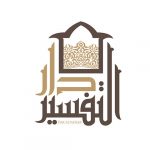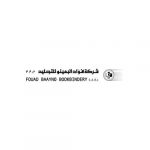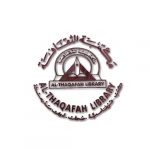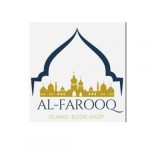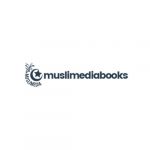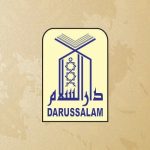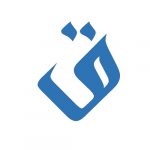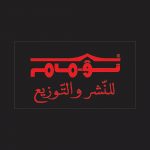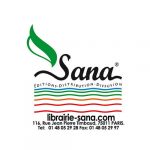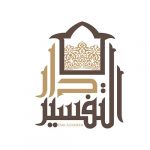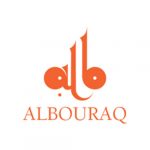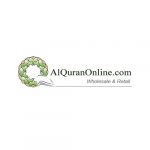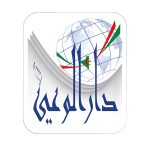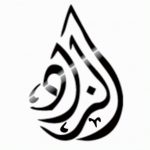 Wherever you are in the world, the light of the Holy Quran shines arounf you from the Tajweed Quran, and you can contact us through the attached numbers with nearby agents or distributors.